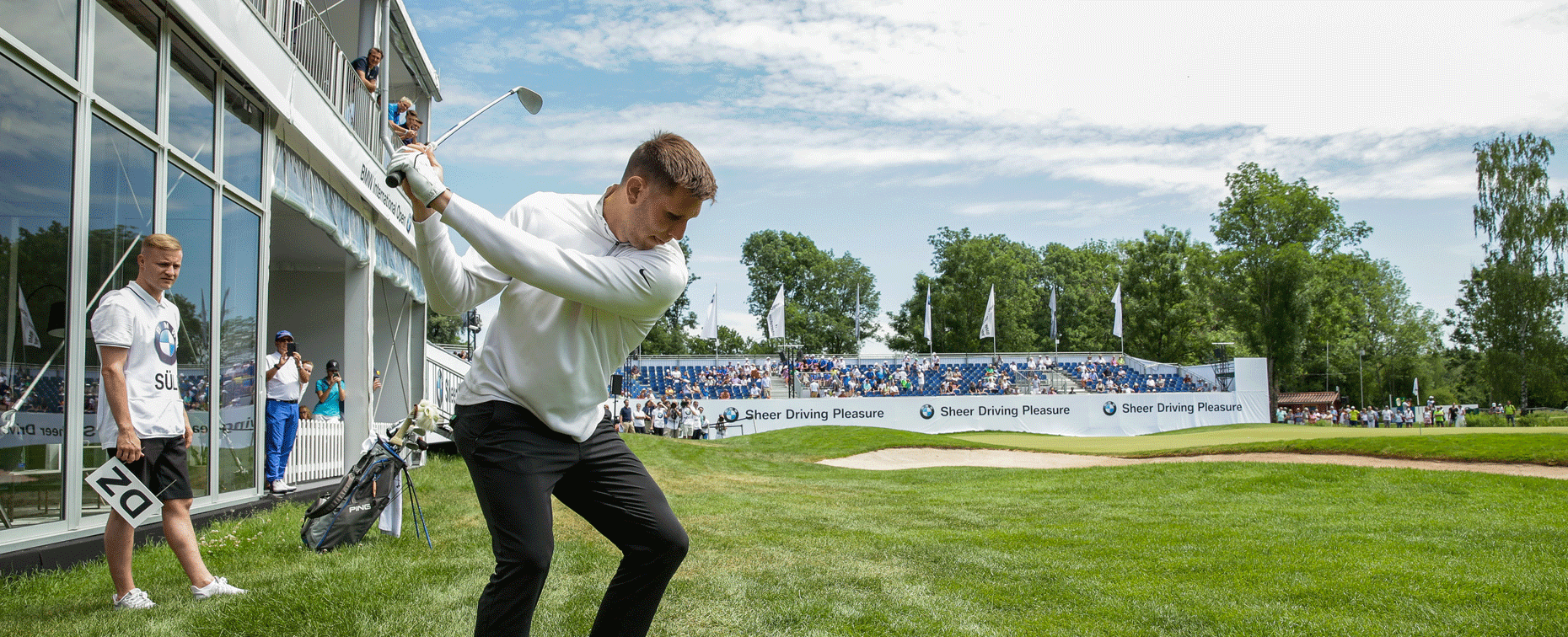 A galaxy of stars at GC München Eichenried.
Sporting heroes and showbiz stars in the BMW International Open Pro-Am.
On the eve of the opening round of the BMW International Open, a host of world-class players were in action in Wednesday's Pro-Am – and they gave some well-known amateurs from the worlds of sport and entertainment an insight into golf at the highest level. One particular delicacy for sport fans was the group consisting of Kaymer, Süle, Ehrhoff and Spengler, which also delighted the children invited to the BMW Kids Day on the 18th green.

Glorious sunshine, high spirits and a host of champions from a wide range of different sports: The Pro-Am ahead of the 2019 BMW International Open was a magnificent way to kick off the event and a fantastic taste of what lies ahead over the coming four days of tournament action.

It also provided a unique opportunity to see behind the scenes of a professional tournament for the 150 children invited to the BMW Kids Day by tournament organiser BMW and the Bavarian Golf Association. The youngsters were on hand to welcome Martin Kaymer's group on the 18th green, where they met and put their questions to the sport stars.
Read more