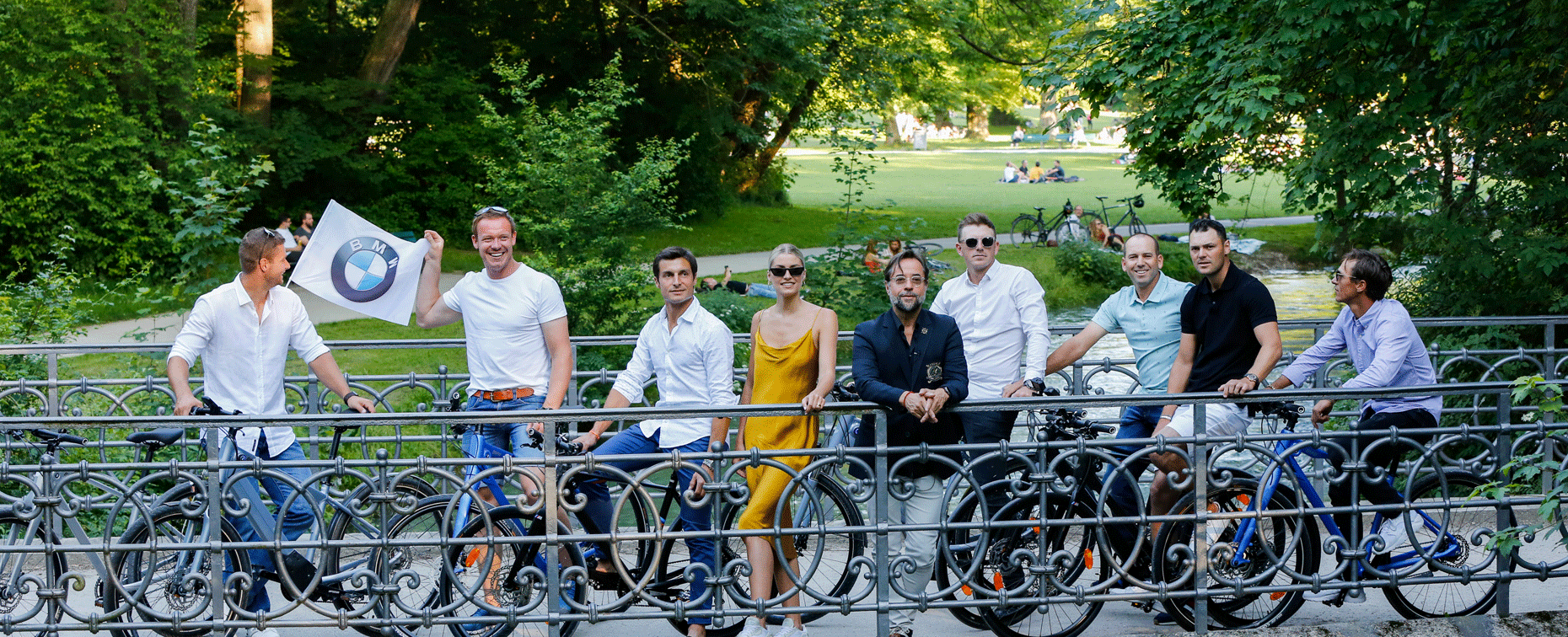 "I like to ride my bicycle."
Martin Kaymer, Lena Gercke, Jan Josef Liefers and sport stars open the iconic German tournament.
An enjoyable cycle ride through the English Garden in glorious weather, on BMW Bikes from the latest BMW Lifestyle Collection, and a team golf competition at the Seehaus: The opening of the BMW International Open 2019 (GC München Eichenried, 19th to 23rd June) was a star-studded affair, held in good spirits on Tuesday evening. Golf stars Martin Kaymer, Sergio García, Matt Wallace and Thorbjørn Olesen were joined by BMW M Brand Ambassador Lena Gercke, actor Jan Josef Liefers, Olympic luge champion Felix Loch, and BMW works driver Bruno Spengler, who gave the "Tee-Off Night" the glamour it deserved.

The bicycle and rickshaw tour took the group from the official player hotel, the Hilton Munich Park, through the English Garden, a famous Munich landmark and one of the largest parks in the world. The stars were in high spirits by the time they arrived at the Seehaus, where they were given a warm welcome by Pro-Am guests at the "Tee-Off Night", and reached for their golf clubs.

The competition was played in teams of two. While each pro had to play an approach shot from the specially-erected bunker, the job of putting was left to their celebrity partner. The pairing of Johannes Lochner and Martin Kaymer came out on top, needing just two shots.

Read more