2020 BMW CHAMPIONSHIP.
New Date.
The 2020 BMW Championship at Olympia Fields Country Club will now take place August 25-30, one week later than originally planned, as part of a PGA TOUR schedule adjustment due to the ongoing Coronavirus pandemic. All 2020 BMW Championship tickets already purchased, including for general admission and hospitality, will be honored on the days of the week noted on the tickets, but for the new dates of August 25-30.
The 2020 BMW Championship will be held at Olympia Fields Country Club in Olympia Fields, Illinois, near Chicago. Olympia Fields has a rich championship tradition of being a tremendous test for the world's top players. Most recently, Olympia Fields has hosted the 2003 U.S. Open, won by Jim Furyk; the 2015 U.S. Amateur, won by Bryson DeChambeau; and the 2017 Women's PGA Championship, won by Danielle Kang.
The BMW Championship will be played on Olympia Fields' famed North Course, designed in 1923 by professional golfer and course architect Willie Park Jr.

Read more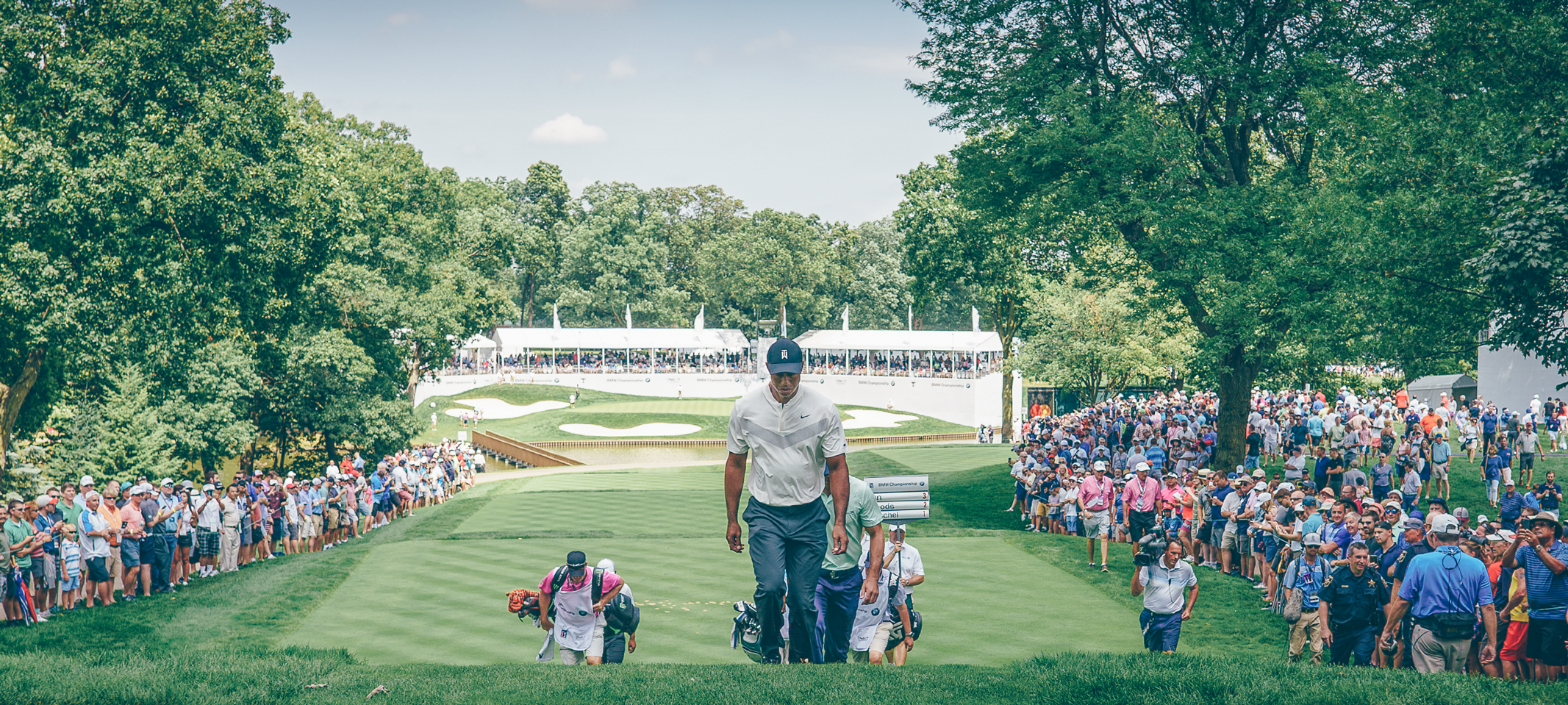 ONE OF THE BEST TOURNAMENTS ON THE PGA TOUR.
A golf tournament can hardly be of a higher quality. Even with such a high-class field, only half of those teeing off will still be in the running for the FedExCup by the end of the tournament. The fight for the 30 coveted starting places at the season finale is just as intoxicating as the battle for one of the most prestigious titles on the PGA TOUR.