A STRONG TEAM FOR THE BMW INTERNATIONAL OPEN.
Our partners.
The BMW International Open is the most prestigious European Tour event on German soil. For the 30th staging of the tournament, organiser BMW can once again count on the support of many well-known companies.

Are you interested in a partnership or exhibition space? For further information please contact Michael Wagmann.
Read more
MAIN PARTNERS.
30th BMW International Open.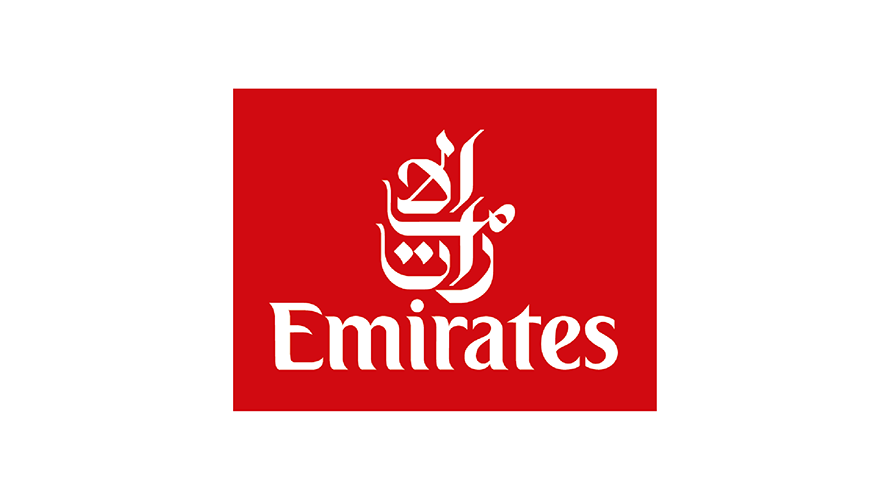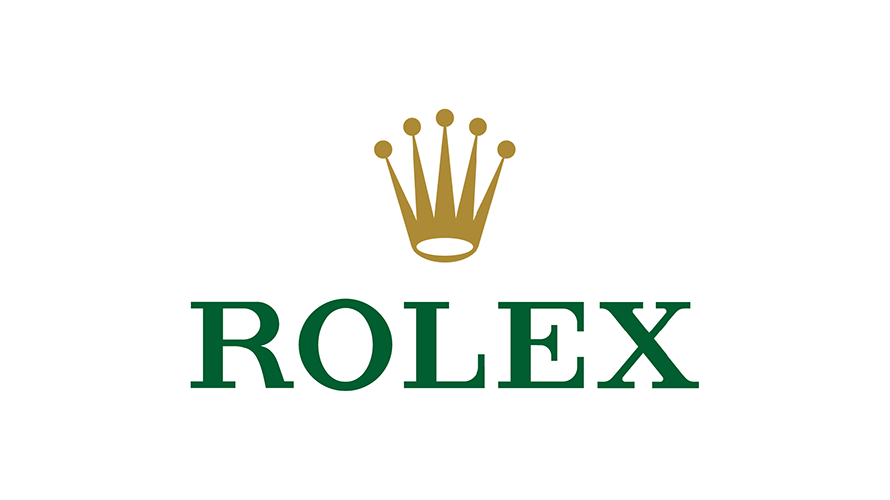 Rolex and Golf
Rolex, the Swiss watch brand headquartered in Geneva, enjoys an unrivalled reputation for quality and expertise the world over. The company is at the origin of numerous major watchmaking innovations, such as the Oyster, the first waterproof wristwatch, launched in 1926, and the Perpetual rotor self-winding mechanism invented in 1931. Rolex has over the last 50 years become part of the very fabric of golf and supports the game at all levels. From elite players and legends of the sport, men and women's Major championships and the foremost professional tours to the world's leading team events, global amateur tournaments and international organizations, Rolex is there. Marking its golden jubilee in 2017, the association between Rolex and golf is steeped in quality, reliability and pioneering spirit. Rolex partners three Majors in men's golf that constitute the pinnacle of achievement for the world's best players each year. The brand has been Official Timekeeper for over 30 years of The Open, the sport's oldest championship, and partners the Masters and the U.S. Open Championship. It is Official Timekeeper of prime tournaments such as the World Golf Championships and the Rolex Series events, as well as of golf's main tours: the PGA Tour, the European Tour and the Asian Tour. The brand additionally sponsors team competitions such as the Presidents Cup, and The Ryder Cup in Europe. In women's golf, Rolex celebrates more than 30 years with the LPGA as its Official Timekeeper. It is also the Official Timekeeper of all five Majors, including The Evian Championship, and of the Solheim Cup, the premier women's team event. As Title Sponsor of the Rolex Women's World Golf Rankings, the brand supports the first-ever world rankings system for women's golf. Rolex's partnerships with many of the sport's talented players began with The Big Three – the late Arnold Palmer, Jack Nicklaus and Gary Player – in 1967. Today, the family of Rolex Testimonees extends to American golf legend Tom Watson, as well as Fred Couples, Bernhard Langer, and Major winners Jason Day, Martin Kaymer, Phil Mickelson, Adam Scott, Jordan Spieth and Tiger Woods. Among LPGA Tour golfers, Rolex Testimonees include legends Annika Sörenstam and Lorena Ochoa, together with world-class players Brooke Henderson, Lydia Ko and Alexis Thompson. Over five decades, Rolex's connection with golf has only grown stronger, deeper and gained a global reach. Supporting its ambitions, helping to develop its future growth and well-being, Rolex is the sport's most passionate supporter, and it will be there long into the future.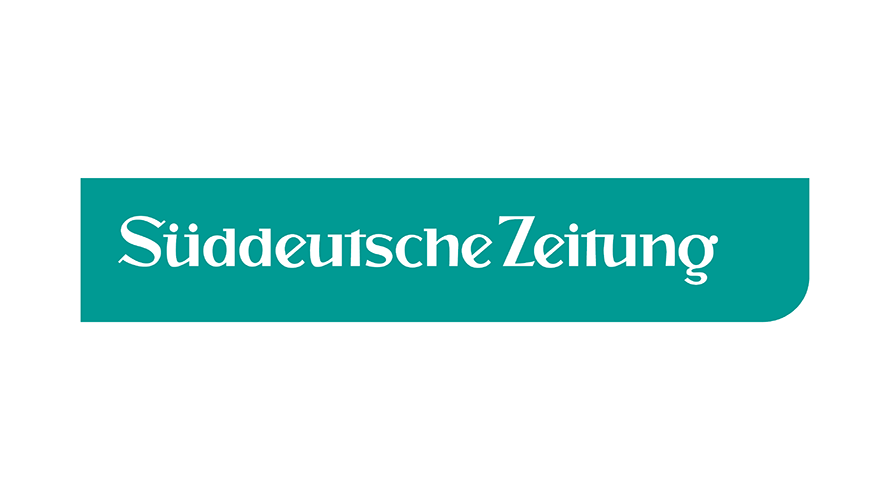 Süddeutsche Zeitung remains No. 1 in reach and by paid circulation among the national quality dailies. Süddeutsche Zeitung is an opinion leading newspaper providing in-depth and quality journalism. No matter if for the latest news, for background reports or for expert analysis, SZ provides the readers with most reliable information from politics, business, culture, sports and science. Every Friday the Süddeutsche Zeitung Magazin is published as a supplement to the newspaper. The magazine inspires with a mix of ambitious reports and stories, creative photo galleries and high-class interviews. In the SZ am Wochenende readers find additional sections such as "Buch Zwei", "Stil" and "Gesellschaft" with long-term studies, different point of views and intelligent, subtle entertainment. In addition, editorials and trenchant comments give food for thought to strengthen and contribute to forming an opinion. The digital products of Süddeutsche Zeitung assure cutting edge news as well as analysis and investigation from all industries and sectors. The editorial offer serves as a reference point and makes unique quality journalism comprehensive and versatile – readers engage with multimedia features, videos, 360°-topics, photo galleries and also a sports live ticker. SZ Plus was introduced in March 2015 and for the first time the full content of the newspaper and the magazine are now also available on the web. Süddeutsche Zeitung stands for a strong journalistic brand and enjoys a loyal and demanding reading community – print and digital. Since 2000 "golf spielen" has been in the market. During this period the magazine of the Süddeutsche Zeitung has been permanently increasing in volume and quality. With a total circulation of more than 450,000 copies golf spielen is the most widely read golf title in Europe. golf spielen is enclosed 4 times a year in the Süddeutsche Zeitung and distributed in high numbers through all golf clubs in Germany, Austria and Switzerland, as well as on sale at kiosks. golf spielen extra printed on high-quality paper with a sturdy cover is successfully sold 4 times a year at kiosks, railway station bookshops and airports. The most widely read golf title in Europe is now online, too: www.golfspielen.de Playing golf is also a perfect opportunity for networking. This is one reason for the SZ to expand its competence in golf that has been acquired over years. Twelve years ago a B2B golf tournament was initiated, the Süddeutsche Zeitung Business Golf Cup. The twelve qualifying tournaments are an ideal opportunity for business teams to establish or refresh business contacts and to qualify themselves for one of the two divine international finals together with their business partners or clients. For the fourth time the partnership with the BMW International Open completes the commitment of the Süddeutsche Zeitung in the premium segment of professional golf sports.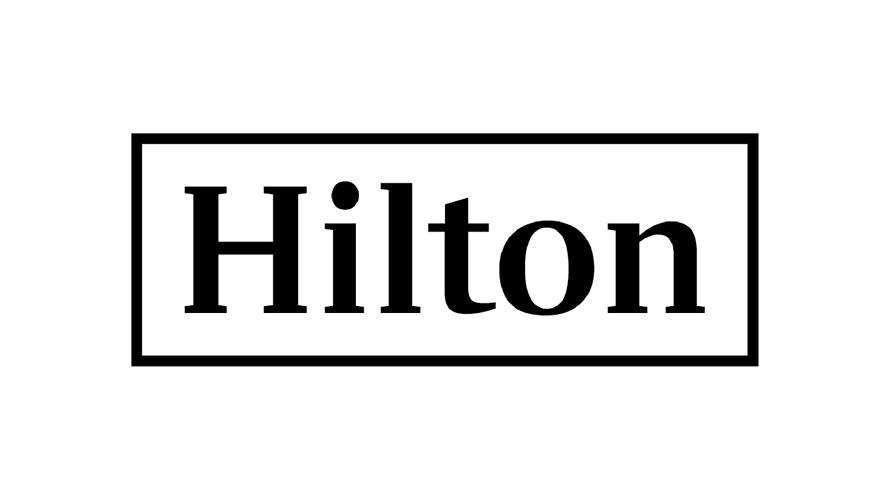 CORPORATE PARTNERS.
30th BMW International Open.
Allianz in Golf
Golf is a sport for everyone, regardless of the level of performance, age and origin. Since 2009, Allianz has supported golf in many ways. Most notably, through its partnerships with the prestigious St Andrews Links golf course in Scotland, the "Home of Golf" and on a national level, through the development of a strong partnership with the Golf Club St. Leon-Rot – a "Leading Golf Club of Germany". As a result of this cooperation, the tournament series "Lucky 33" was launched, in which German rookies can compete with one another under tournament conditions, in an exciting event which this year celebrates its tenth anniversary. Allianz also cooperates with a number of other golf clubs across various regions to promote a general enthusiasm and passion for the sport, with the Munich-based insurer leveraging its many nationwide branches to provide each golf club and event with coordinative support from a local source. Its involvement in golf was further expanded via successful partnerships with the car manufacturer BMW at the BMW International Open and the German Golf Association (DGV). As official partner and insurer of DGV, every DGV member benefits from automatic insurance on all golf courses in Germany and abroad. To complement its efforts in grassroots sport, Allianz also supports various professional golfers in their careers, under the umbrella of the "Golf Team Allianz". Paul McGinley is one noteworthy success story, having already raced several times with Team Europe in the Ryder Cup and individually in the European Tour. Another is his teammate Max Kieffer, who has also delivered excellent performances in tournaments of the European Tour. In order to continue to be represented by such a powerful team in the future, Allianz also increasingly invests in supporting the golf's youth. Various annual tournament formats such as the German Boys and Girls Open or Lucky33, give hopeful young talents the opportunity to perform in front of a broad audience and gain experience in a professional competitive environment. Finally, the insurer intensively dedicates itself to ensuring that nature and golf can co-exist, by actively supporting the quality management programme of the DGV, which strives to preserve and develop biodiversity on golf courses. These activities combine to help Allianz execute on its vision to aid the sustainability of the game, and to protect and enhance its future.
For the second consecutive year, Bowers & Wilkins is incredibly proud to be the official Corporate Partner of the BMW International Open. We are a British audio company with 50 years' experience in producing great sound and the people behind the breath-taking Diamond Surround Sound System in the BMW 7 Series and all-new 5 Series; the only car audio system to feature man-made diamond tweeters for crystal clear performance. We also produce the world's most respected Hi-Fi speakers, the 800 Series Diamond, which are used in many of the most demanding recording studios, as well as an award-winning collection of personal audio products and headphones. Many of these products are available for you to experience in our marquee at the BMW International Open alongside the system for the new BMW 5 Series. To find out more about Bowers & Wilkins and our passion for True Sound please visit:
Scotland´s most valuable treasures – Golf and Whisky
Two Stories, one background: In general Scottish people are not only considered as the inventor of the "water of life", as Whisky is also called, but also as the creator of golf. The two oldest traditions of Scotland, Whisky and Golf will be united at the BMW International Open. For the first time this year Bowmore is the official partner of the BMW International Open 2017 in Munich. The Single Malt Scotch Whisky of Bowmore is a unique combination of the purest water of Loch Laggan river and high-quality barley malt, that is dried over peat fire. Afterwards it is matured in the best oak barrels, stored at a very special place: Bowmore owns the famous "No.1 Vaults", the oldest whisky warehouse in Scotland, and the only one which is partly located beneath the sea level. Discover the world of Bowmore at our 360° Tour through the distillery: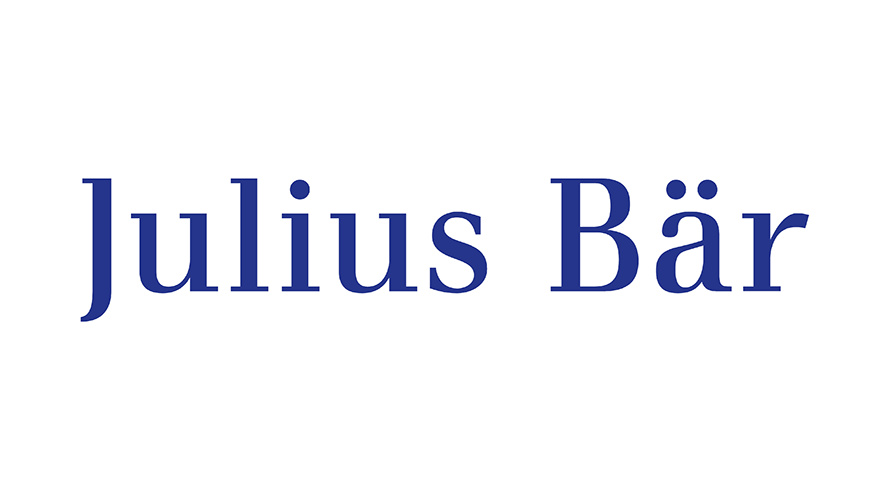 Julius Baer's commitment to the future and the international brand cooperation 
with the BMW group
Julius Baer is the leading Swiss private banking group with origins dating back to 1890, focusing on the demand of private clients, family offices and external asset managers around the world. At Julius Baer, we firmly believe that we as a company have the responsibility to look beyond the here and now to understand trends that are likely to shape the world of today and tomorrow as well as those which might have an impact on our business and our clients. We are committed to explore ideas and innovations that lead to sustainable and socially responsible investment solutions and set the pace in the industry. Therefore, we support projects and activities that have a visionary approach and share our values with regards to innovation, sustainability and forward-looking pioneering spirit. We are proud to support BMW International Open as official corporate partner as part of Julius Baer's international brand cooperation with BMW Group. Further partnerships and initiatives include among others: FIA Formula E Championship, Concorso d'Eleganza Villa d'Este and Next Generation Conference. For more information visit our website at: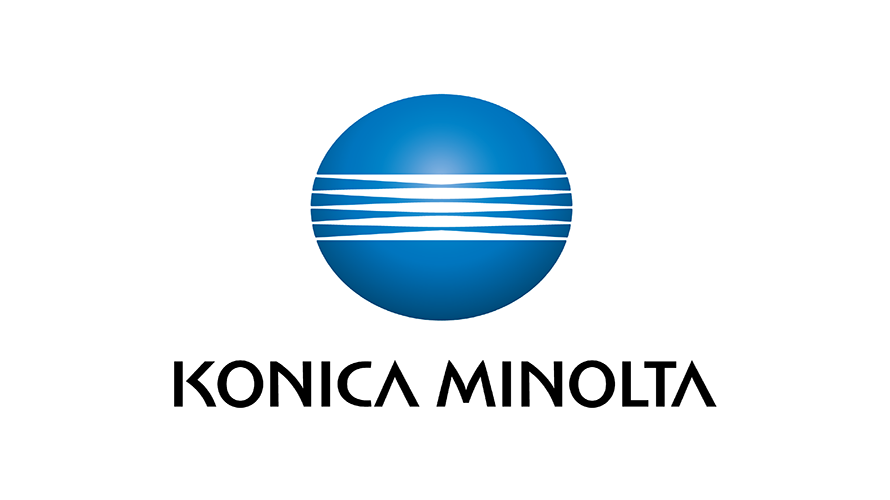 As official "Print Partner" of the BMW International Open, Konica Minolta will already for the third time in a row be ensuring smooth process flows on location. A demanding task: Around 65,000 visitors want to be kept up to date every day during the tournament week. The same applies for journalists reporting to over 60 countries. Konica Minolta's contribution to the success of the event is based on its know-how as an IT services provider. As a leading provider of complete solutions for company-wide document and print workflows, Konica Minolta covers the requirements of IT solutions from companies to the entire business infrastructure from a single source. Here, Konica Minolta and BMW have already been cooperating for many years in a global partnership. During the tournament, in the Public Area Konica Minolta will showcase the "Workplace Hub", an innovative solution comprising hardware, software and services, in which not technology but humans are the main focus. Humans will likewise be the center of interest in the interactive golf swing analysis, which Konica Minolta will offer all visitors free of charge in the Public Area tent. Konica Minolta's contribution to the success of the event is based on its know-how as an IT solutions provider. As a leading provider of complete solutions for company-wide document and print workflows, Konica Minolta meets companies' requirements for IT solutions up to the entire business infrastructure from a single source. In this regard, a global partnership has connected Konica Minolta and BMW for many years. During the tournament, visitors will have the opportunity to receive a special offer from the official Print Partner in the Public Area at Konica Minolta.
As market leader in enterprise application software, SAP helps companies of all sizes and industries run better. From back office to boardroom, warehouse to storefront, desktop to mobile device – SAP empowers people and organizations to work together more efficiently and use business insight more effectively to stay ahead of the competition. SAP applications and services enable approximately 300,000 customers to operate profitably, adapt continuously, and grow sustainably. With Run Simple as our operating principle, SAP helps you streamline your processes, giving you the agility to create new growth opportunities for your business with the world's most innovative platform. Like in business, real-time information can make a difference in Sports! Innovative prototypes & technologies bring fans and media closer to the action and help spectators get engaged. Have a look at the sports and entertainment portfolio at: http://go.sap.com/germany/solution/industry/sports-entertainment.html
SUPPLIER PARTNERS.
30th BMW International Open.
On premises. Hybrid. Cloud. We deliver communications and infrastructure solutions to help customers, IT engineers, business operations, and executives connect in a digital world.
Alcatel-Lucent Enterprise is serving more than 830,000 customers worldwide. Alongside our partners, we make everything connect by tailoring award-winning solutions to your organization - your people, processes and customers – helping your business compete in a digital world. What makes us tick? Data. Software. Communications. Network infrastructure. Cloud. The components that form them and the physical and cloud framework that binds them. The people who make them work and the digital transformations they enable. These are the things that get us excited.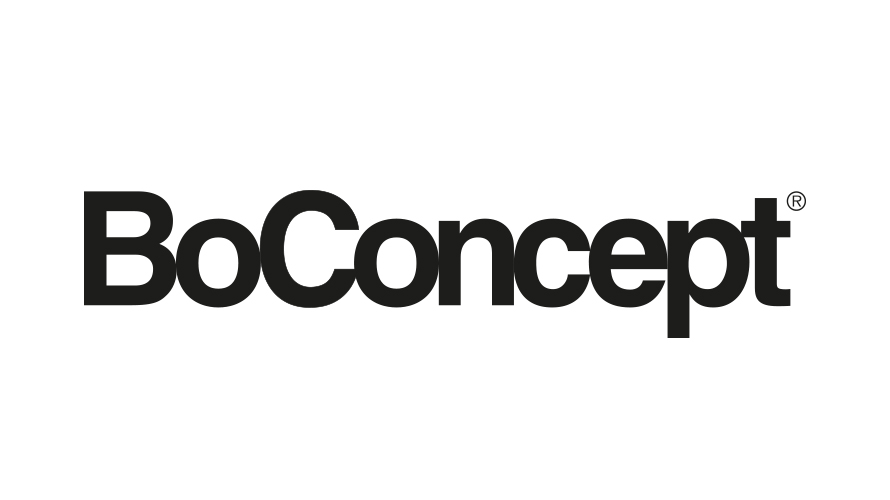 Since 1952 BoConcept combines Danish design and urban influences. BoConcept is represented in more than 60 countries with over 270 Stores and stands for modern, functional and individual interior design. The simple but sophisticated Nordic style has been influencing living interior trends for centuries. BoConcept offers unique furniture and accessory collections with high-quality and affordable designs. In addition, our customers benefit from our expertise in Interior Decoration. The Interior Design Service is an integral concept helping our customers to get the home they have always dreamed of. "Everyone's home is full of exciting stories and it tells a lot about us and our preferences. Everything that surrounds us in our home is close to our hearts. These things and aspects underline our personality and reflect it, enabling others to see and understand how we are. It is only then that we feel truly comfortable in our home", says BoConcept. Are you looking for a new piece of furniture or the perfect colour? Do you want to redecorate a single room or your entire home or flat? Whatever you need – BoConcept helps its customers from the first inspiration in the Store until the final decoration of their homes.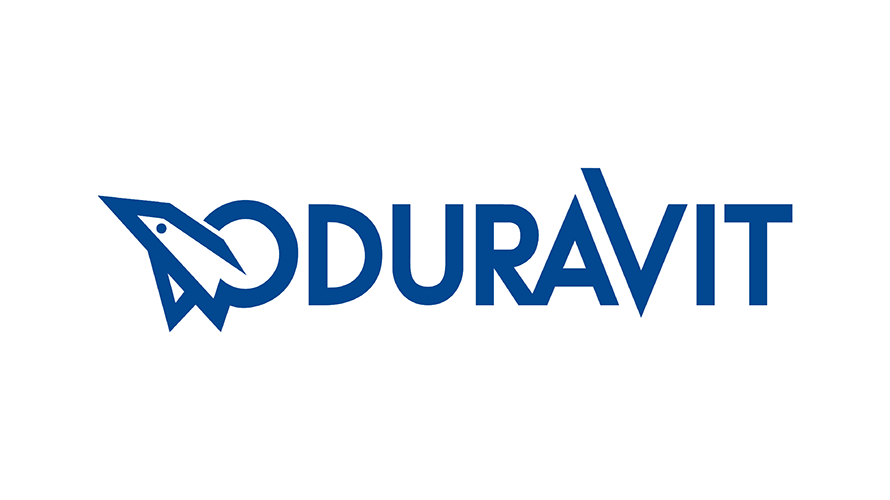 Design combining innovation and living bathrooms
The company philosophy is about "living bathrooms", and this is reflected in the collaboration with high-profile designers, such as Philippe Starck, EOOS, Phoenix Design, sieger design, Christian Werner and Matteo Thun. For Duravit, they translate enduring, international trends into bathroom worlds that appeal to a sense of style that transcends regional peculiarities and fashion trends. The company focuses on good design, intelligently used technology and on top quality requirements. This results in premium, smart bathrooms that enhance the quality of life of their users on a lasting basis. Duravit's product range includes sanitary ceramics, bathroom furniture, shower trays and bathtubs, whirl and wellness systems, shower-toilets.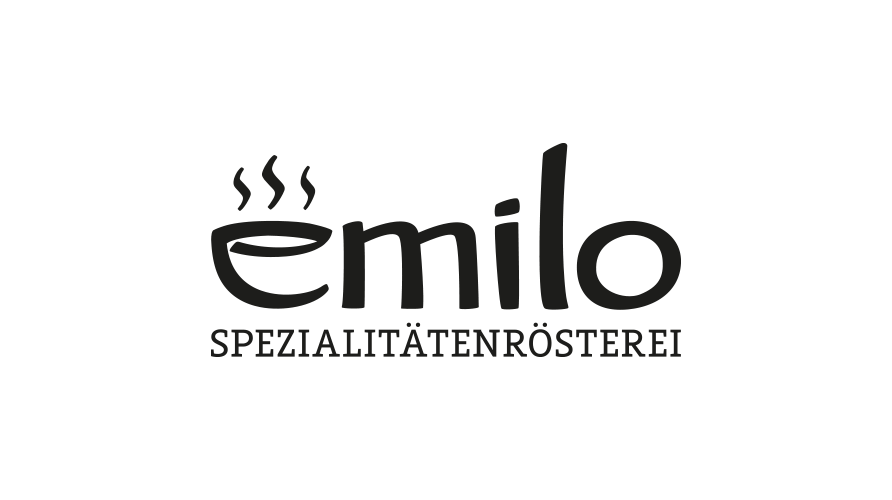 Cologne Bonn Airport on the road to success
Cologne Bonn Airport is one of Germany's most important passenger airports. Unlike most of the other German airports, the two operating segments at Cologne Bonn – passenger transport and cargo – are equally strong. In 2017 record results were achieved in both sectors. With a best ever volume of 12.4 million passengers, the Airport ranked number six among the German airports. The Airport's second business mainstay is cargo. With 840,000 tonnes last year's cargo handling volume hit a new all-time high. Among the cargo airports, Cologne/Bonn has a standing of number three in Germany, is included in Europe's top ten and is a global player in the league of the 30 largest cargo airports.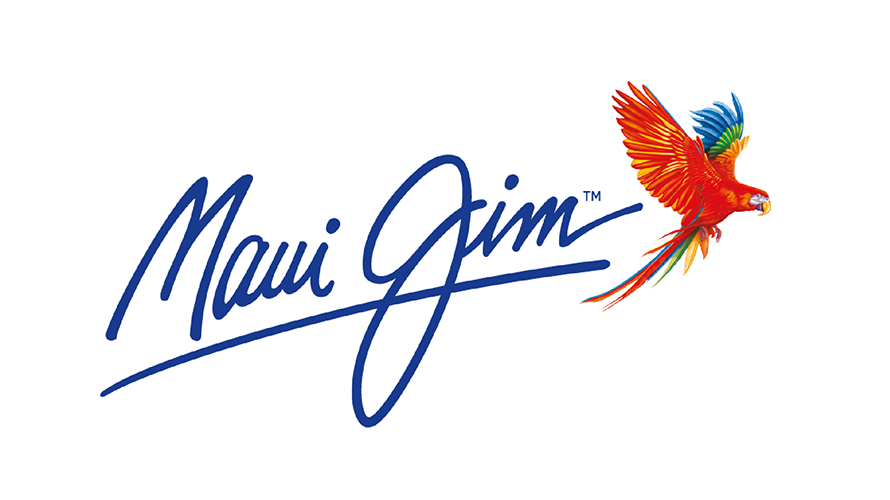 Maui Jim, Inc.® is the fastest growing premium polarized sunglass maker in the world. The company's reputation is based on the development of advanced technologies for double and single gradient lenses in plano and prescription that reduce 100 percent of harmful UVA and UVB rays and cut glare from above, below and behind each lens by 99.9 percent. Only Maui Jim uses up to nine layers of protection built into each lens, including the company's proprietary polarized film, PolarizedPlus2®, that produces true, vivid colors. Maui Jim has been voted favorite sunglasses company and best sunglasses by optical retailers and many of the top health, fitness and outdoor sports media around the world. For more information, visit MauiJim.com or follow us on Facebook, Twitter or Pinterest at @OfficialMauiJim.
Miele is the world's leading manufacturer of premium domestic appliances including cooking, baking and steam-cooking appliances, refrigeration products, coffee makers, dishwashers and laundry and floor care products. This line-up is augmented by dishwashers, washer-extractors and tumble dryers for commercial use as well as washer-disinfectors and sterilisers for use in medical and laboratory applications (Business Unit Professional). The Miele company, founded in 1899, has eight production plants in Germany as well as one plant each in Austria, the Czech Republic, China and Romania. 2016/17 turnover amounted to approx. EUR 3.93 bn with sales outside Germany accounting for 70%. Miele is represented with its own sales subsidiaries and via importers in almost 100 countries. The Miele company, now in the fourth generation of family ownership, employs a workforce of around 19,500, 10,900 thereof in Germany. The company headquarters are located in Gütersloh/Westphalia, Germany.

Breweries sprang up all over Cologne in the Wilhelmine period, the years around the turn of the 19th century. 33 new breweries opened for business in the period from 1890 and 1910 alone. This included the founding of the "Obergärige Brauerei Heinrich Reißdorf Cöln" in 1894, in the Severin Quarter of Cologne. The Reißdorf family can trace their lineage a long way back in the Cologne region. Their ancestors were tenant farmers on church and noble lands in the district of Grevenbroich. The family name comes from the village of Reißdorf, which is now the site of an open-cast coal mine. The steady and successful growth of the business over the last few decades meant that the head office had to move to the industrial estate at Cologne-Rodenkirchen in 1998. Today the Heinrich Reissdorf Private Brewery is one of the few remaining Kölsch breweries in the cathedral city, and is privately owned and run in the fourth generation. The brewery makes an outstanding yet traditional product that combines technological advances with craft skills and embodies all the values that the true Kölsch connoisseur appreciates. Leading beer expert Dr. Wolfgang Stempfl (Akademie Doemens, Gräfelfing, Bavaria) describes the taste of the top-fermented beer from Cologne, which conforms to the Germany beer purity laws, as follows: "This is a lively and elegant beer with a very pleasant taste. It has a smooth texture and a pleasant mouthfeel. A delicate yet bitter touch combines with a hint of honeyed sweetness to allow the development of flowery hop aromas in the finish." To maintain quality and purity, and to preserve the environment, the Reissdorf Private Brewery uses only the best ingredients, grown in Germany. Reissdorf Kölsch is brewed for connoisseurs, who prefer to enjoy outstanding beers. Reissdorf Kölsch embodies tradition, innovation and the spirit of the times, to fulfil our consumers' every wish.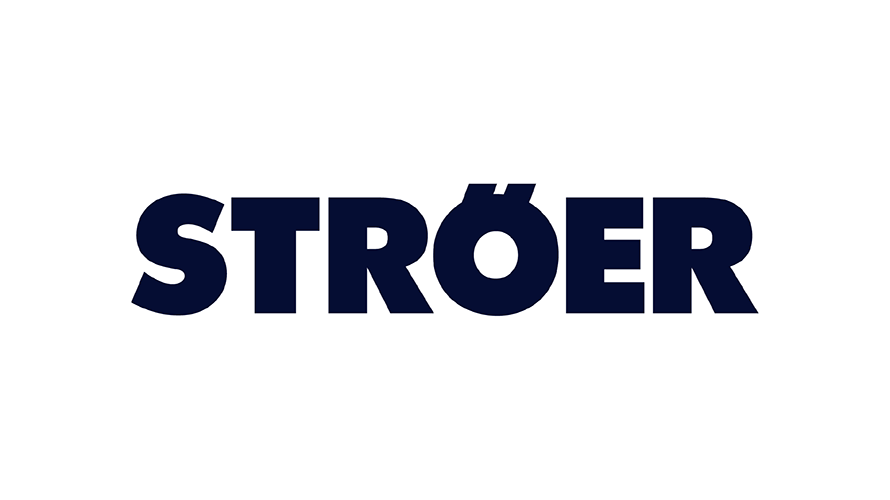 Ströer is a leading digital multi-channel media company and offers its customers end-to-end solutions along the entire marketing and sales value chain. Ströer's objective is to be the most customer-centric media company. The addition of dialog marketing enables Ströer to offer customers holistic performance-based solutions ranging from location or content-specific reach and interaction across the entire spectrum of dialog marketing through to transactions. Furthermore, in digital publishing, the Company publishes premium content across all digital channels, offering one of Germany's widest reaching networks with its t-online.de and special interest sites. The Ströer Group commercializes and operates several thousand websites in German-speaking countries in particular and operates approximately 300,000 advertising media in the out-of-home segment. The Ströer Group has approximately 13,000 employees at over 100 locations. In fiscal year 2017, Ströer generated revenue of EUR 1.33 b. Ströer SE & Co. KGaA is listed in Deutsche Börse's MDAX. For more information on the Company, please visit www.stroeer.com.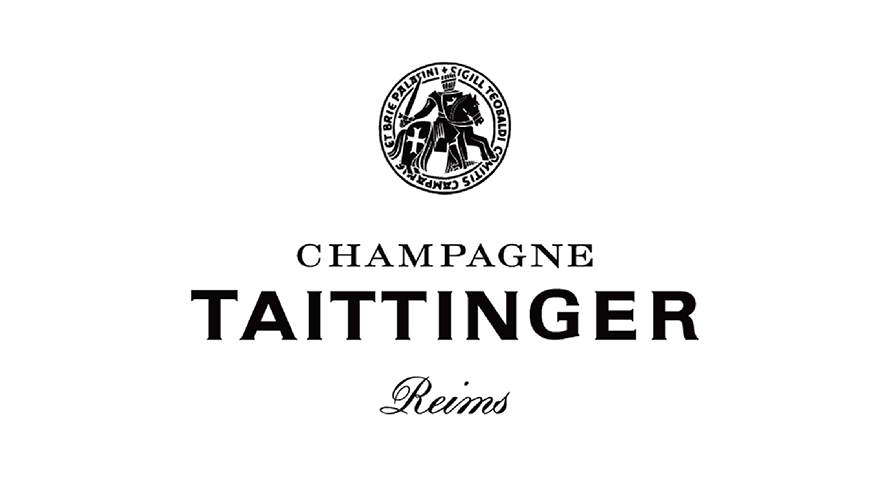 Taittinger is one of the last great independent Champagne Houses owned and actively managed by the family named on the label. The family are guardians of Taittinger's style, quality and integrity. The hallmark of their fine Champagnes is the high proportion of Chardonnay used in their winemaking which is key for producing wines of great elegance and finesse. Additionally, with its vineyard ownership of 288 ha, (one of the largest in Champagne), Taittinger can guarantee a flawless signature, and wines heralded worldwide for their consistent quality.