BMW PGA CHAMPIONSHIP.
Spectators were able to return after one-year hiatus imposed by the Coronavirus pandemic, and fans enjoyed a top-quality BMW PGA Championship at Wentworth that boasted sporting drama galore. Horschel secured the title at the European Tour's flagship event, and his second major BMW title after the 2014 BMW Championship in Denver (USA) with an excellent final round of 65 (7 under par) and a birdie at the 18th hole. It was a dream come true for the American.

The 2022 BMW PGA Championship takes place from 6th to 11th September. Join us at the Wentworth Club and get your tickets now.
Read more
PAR 4.
Wissenswertes zur BMW PGA Championship.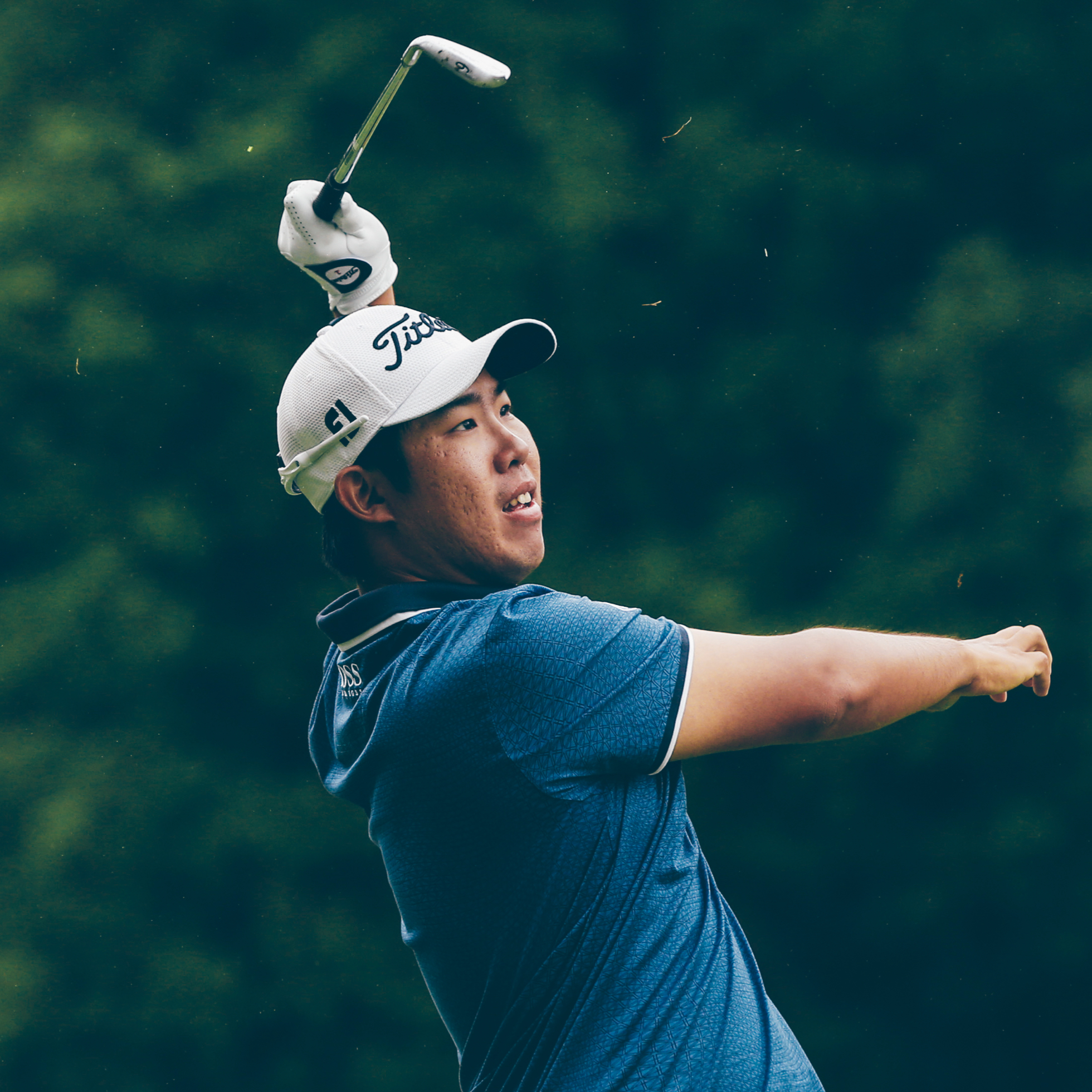 Turnierrekord.
Bei der BMW PGA Championship 2015 ging ein neuer Stern am Golfhimmel auf: Der Südkoreaner Byeong-Hun An schrieb mit einer der eindrucksvollsten Leistungen in der Geschichte der BMW PGA Championship Geschichte. Der damals 23-Jährige, der seine erste Saison auf der European Tour spielte, notierte 267 Schläge (-21) für das Turnier und verbesserte den besten Gesamtscore auf dem West Course um zwei Schläge. Im Jahr 2019 fehlte Sieger Danny Willett (268) nur ein Zähler, um den Rekord einzustellen.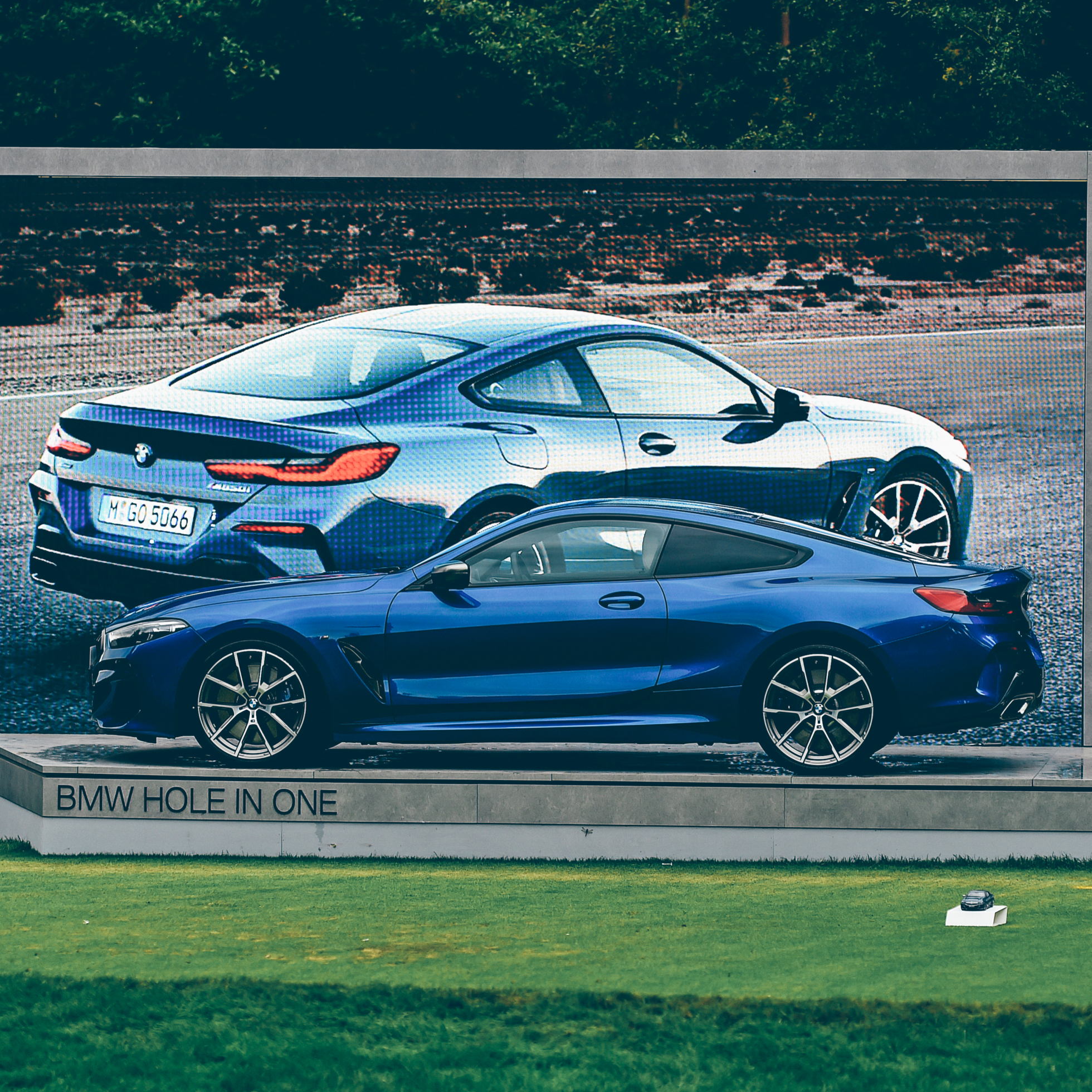 BMW Hole-in-One Award.
Seit dem Jahr 2005 ist BMW Titelpartner des Flagship Events und hat in jedem Jahr mindestens einen BMW Hole-in-One Award ausgelobt. Zehn Turniere lang konnte sich kein Pro eines der Traumautos mit einem Ass verdienen, doch dann ging es Schlag auf Schlag: Bei der BMW PGA Championship 2015 gewannen Chris Wood (ENG, BMW i8) und Andrew "Beef" Johnston (ENG, BMW M4 Coupé) die beiden Hole-in-One Awards. Auch im darauffolgenden Jahr konnten zwei Spieler jubeln: James Morrison (ENG) sicherte sich einen BMW i8 Protonic Red Edition, Scott Jamieson (SCO) ein BMW M2 Coupé.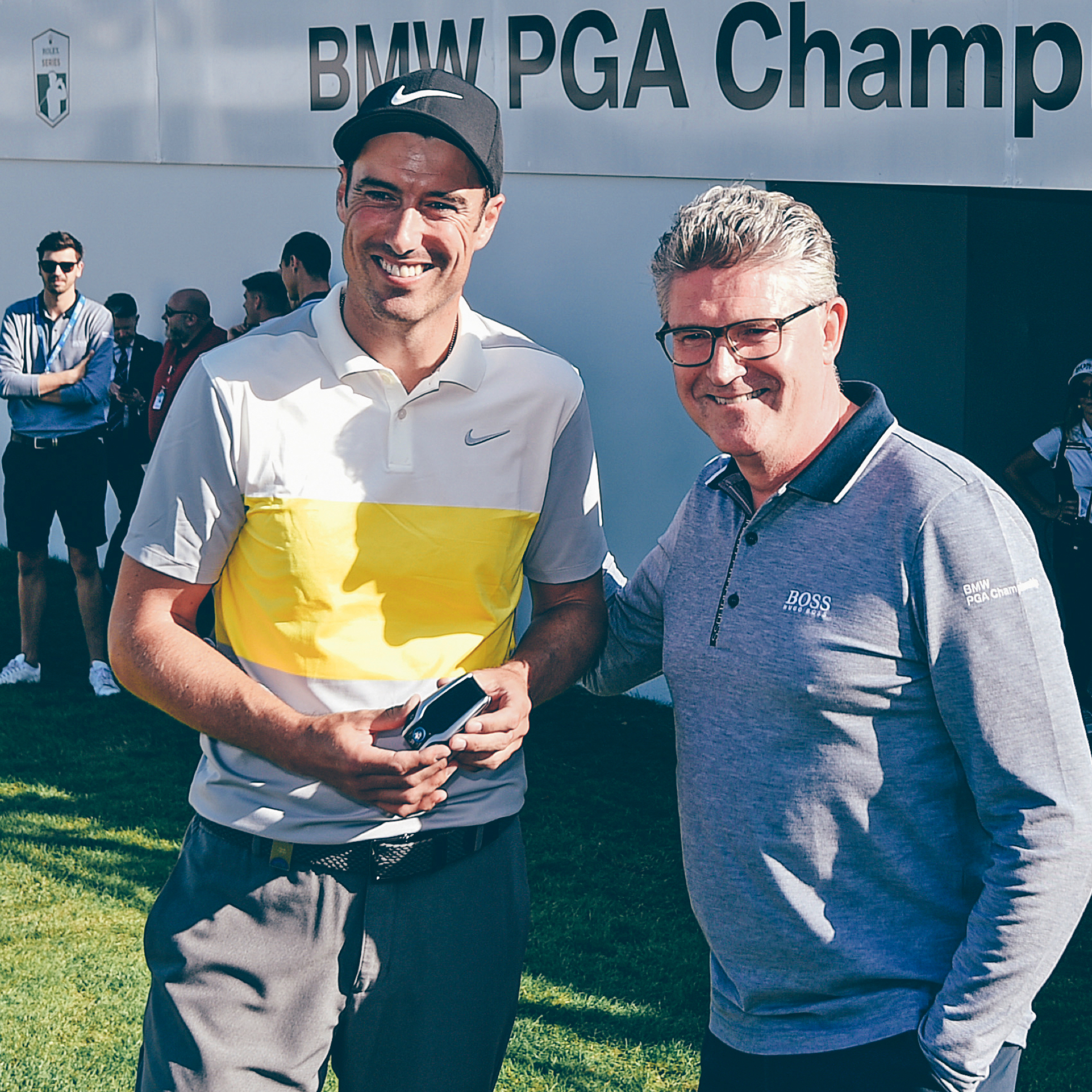 BMW Albatross Award.
Ein Albatros ist ein im Golfsport seltenes Ereignis. Umso größer war die Leistung – und die Freude – von Ross Fisher im Jahr 2019. Mit einem 4er-Eisen zirkelte der Engländer seinen Ball auf der 478 Meter langen 18. Spielbahn (Par 5) mit dem zweiten Schlag ins Loch und gewann damit den BMW Albatross Award, einen BMW i8 Roadster Rosso Corsa. In der Geschichte der BMW PGA Championship hatten bisher nur Miguel Ángel Jiménez (2009) und Tommy Fleetwood (2012) einen Albatros erzielen können, jeweils an der vierten Spielbahn. Auf dem Abschlussloch war dieses Kunststück aber noch nie zuvor einem Spieler gelungen.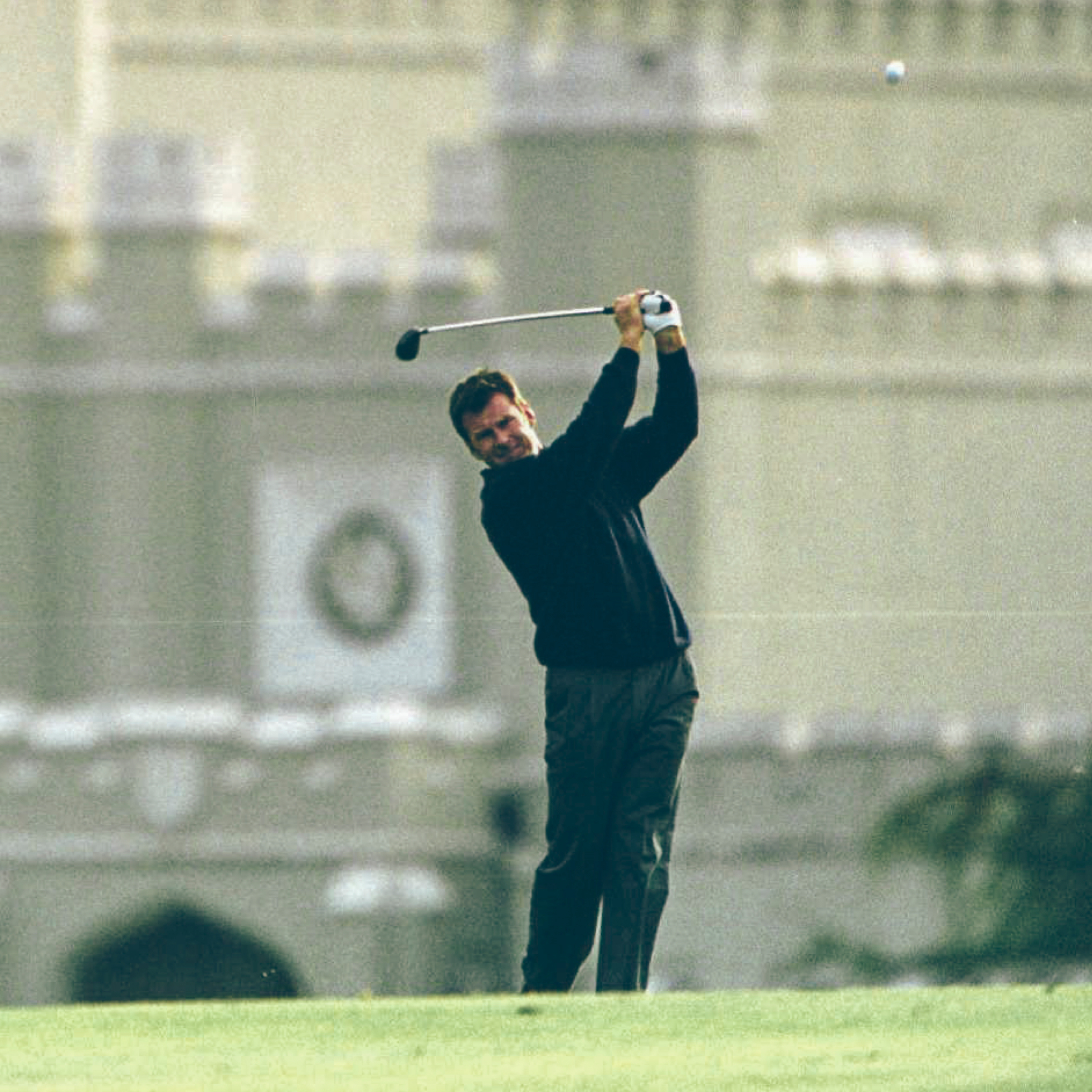 Rekordsieger.
Zu den zahlreichen Rekorden von Sir Nick Faldo gehört auch eine Bestmarke beim Flagship Event der European Tour: Kein Spieler konnte das Turnier öfter gewinnen als der Engländer, der sich den begehrten Titel in den Jahren 1978, 1980, 1981 und 1989 sicherte. Peter Alliss (ENG, 1957, 1962, 1965), Bernhard Langer (GER, 1987, 1993, 1995) und Colin Montgomerie (SCO, 1998, 1999, 2000) bringen es auf jeweils drei Titel. "Monty" ist der einzige Spieler der Geschichte, der das Turnier drei Jahre in Folge gewinnen konnte.

2021 BMW PGA CHAMPION.
It was Billy Horschel (269 shots, -19) who proved most adept at keeping his nerve in a thrilling final round. In the end, seven birdies without a single dropped shot were the key to the first victory for an American golfer at an event in the prestigious Rolex series. The 2014 FedExCup champion only pulled clear of the field on the final hole, taking a brilliant approach shot and following that up with a tap-in birdie.
"It feels amazing. We are talking about winning majors, the Players Championship and a few other events, but after having been here in 2019, I added the BMW PGA Championship to that list," said Horschel. "In my opinion this is equal to winning a Players Championship. The names on this trophy are legends in their own right. To be the second American to win this event is amazing. There is something about me playing well in BMW tournaments – I have to find some more BMW events around the world."
Read more
FLAGSHIP TOURNAMENT.
The BMW PGA Championship is a special tournament. Played at the headquarters of the European Tour at the Wentworth Club, this event has made a name for itself through the unique atmosphere, a top-class field of players, and the passionate fans. Check out the images and enjoy the highlights video from the 2021 BMW PGA Championship.
FESTIVAL OF GOLF.
It is not only the iconic venue and the world-class field that make the BMW PGA Championship so magical. The event is a "Festival of Golf" in many regards: the vibrant Championship Village, the Celebrity Pro-Am with its many stars from sport and show business, and the live concerts at the weekend make the BMW PGA Championship a unique experience. This year, chart topper "Clean Bandit" and rock trio "Feeder" thrilled the crowds.
Among those teeing off in the Celebrity Pro-Am were British actor Tom Holland – known for his role as Spider-Man in in a host of Marvel films -, former tennis player Daniela Hantuchová, former world-class footballers like Robbie Fowler, Paul Ince and Andriy Shevchenko, as well as pop stars Ronan Keating, Niall Horan, Brian McFadden and Keith Duffy.
Read more
The BMW iX.
Pioneer of a new era: The iX is the new technology flagship of the BMW Group and captivates with zero-emission driving pleasure, sportiness typical of the brand, efficiency and long range, as well as a holistic and consistently implemented understanding of sustainability from the ground up. 
The BMW iX was the Hole-in-One Award at the 2021 BMW PGA Championship. Unfortunately, no player managed to hit the all-important ace on the 14th hole, which would have triggered a double helping of joy. This is because BMW would have donated £ 78.370 – the value of the BMW iX xDrive40 Sport, to the Alzheimer's Society. Furthermore, the player would have received the car for one year. 
Read more
MOBILITY OF THE FUTURE.
Away from the legendary West Course, the beating heart of the BMW PGA Championship is the Championship Village. As well as many shops and golf-related activities, and a wide range of culinary treats, the focus is on sheer driving pleasure. On display are the highlights of the current BMW fleet, as well as future mobility topics. This year, one spotlight was on the BMW Group's fully-electric cars, spearheaded by the BMW iX, the BMW iX3 and the BMW i4.