2019 BMW INTERNATIONAL OPEN.
Date & Tickets.
As of 2019, the most renowned golf event in Germany will be permanently held at Golfclub München Eichenried.
The 2019 BMW International Open takes place from 19th to 23rd June and features the likes of Martin Kaymer and defending champion Matt Wallace. Tickets are now available.
You can find information on admission prices and answers to the most frequently-asked questions (FAQ) on this page. To get to the Ticket Shop, please click on the blue button.
For any questions regarding the tournament or your tickets please contact the BMW Event Hotline on workdays from 9 a.m. to 5 p.m. by phone: +49 (0) 89 99 92 99 99 or at following e-mail address:
Read more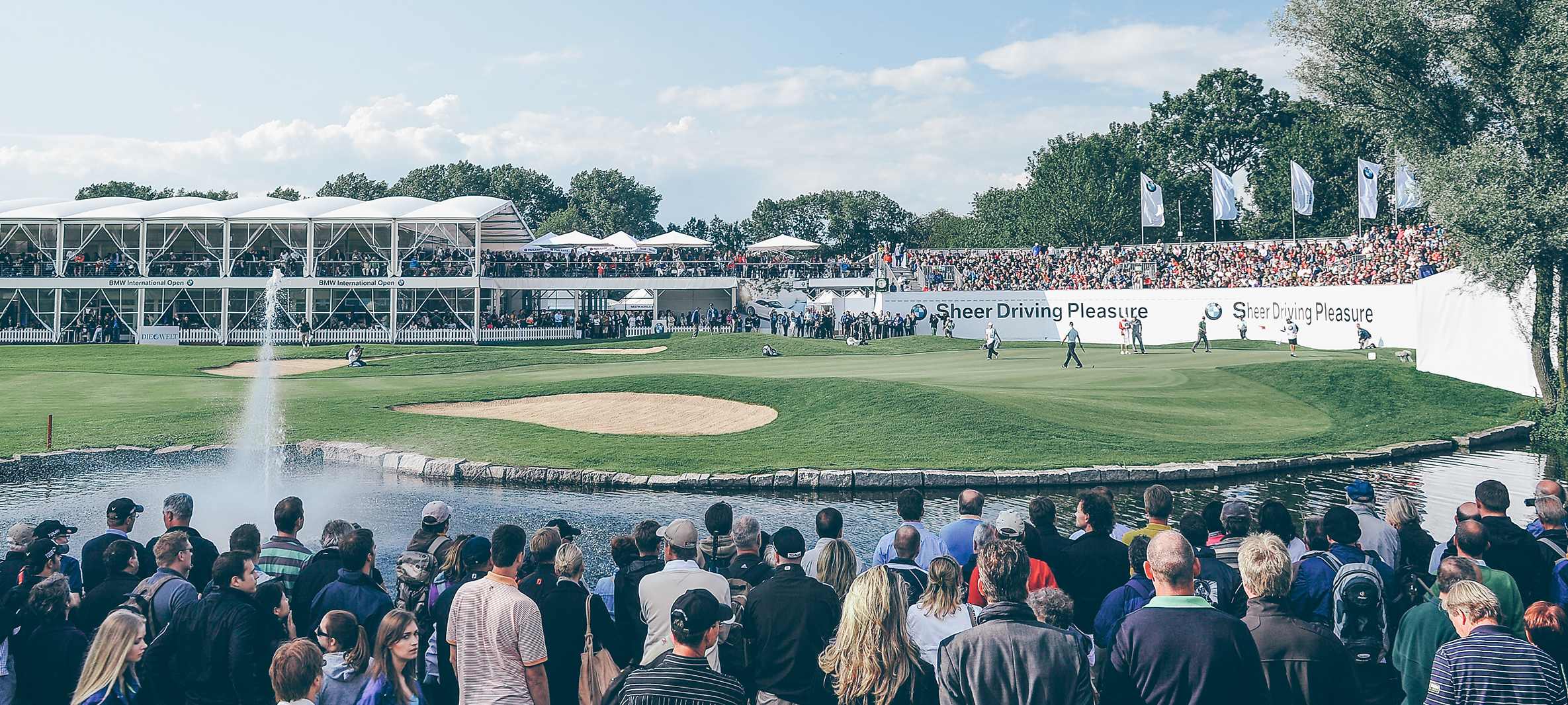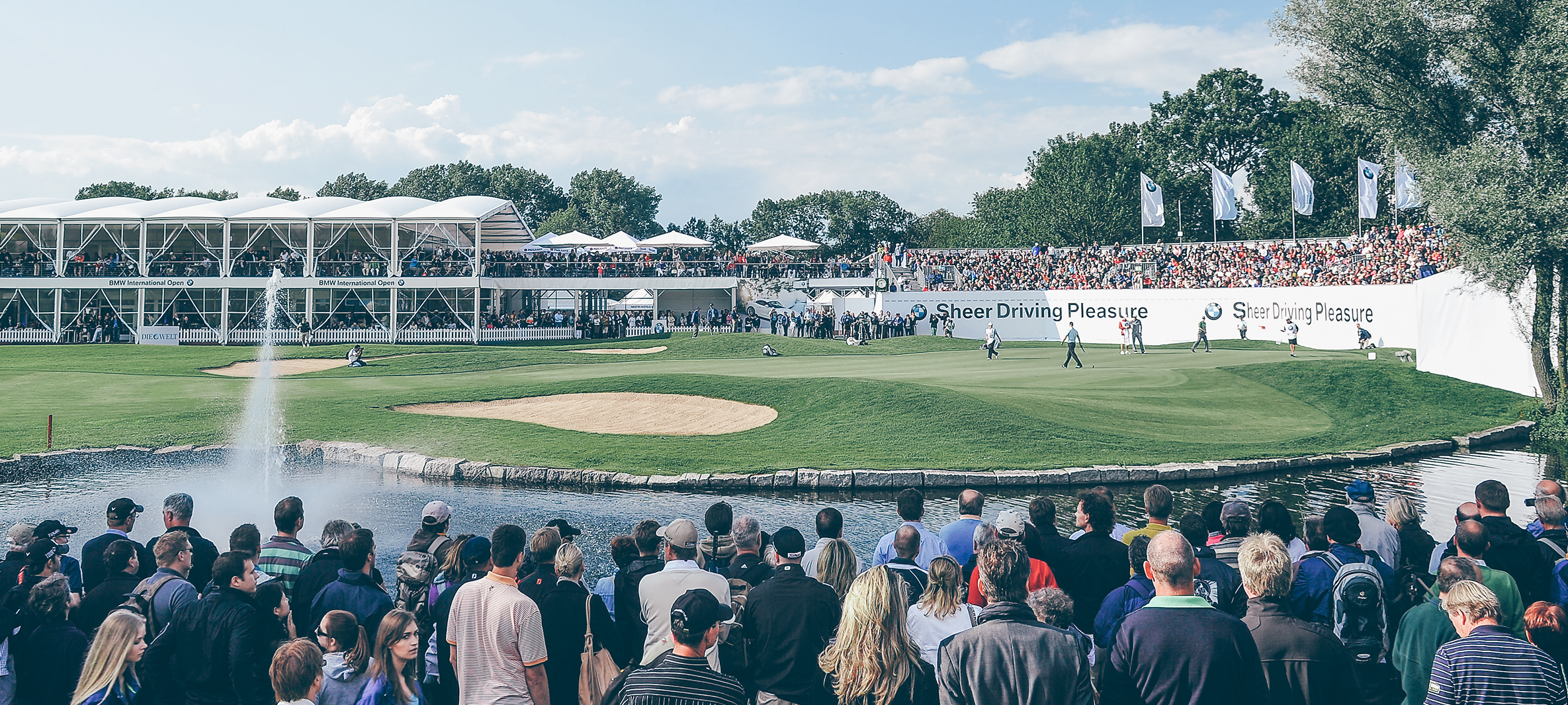 HIGHLIGHTS 29th BMW INTERNATIONAL OPEN IN MUNICH.
Review of the last BMW International Open in Munich: Around 64,500 spectators witnessed top-class golf from 21st to 25th June. Over four days, the stars amazed the spectators with top drawer golf and memorable moments. Overall, players and spectators enjoyed the relaxed and informal feel-good atmosphere at Golfclub München Eichenried in glorious summer conditions.

TICKET PRICES.
Admission is free on Tuesday (practice rounds) and Wednesday (Pro-Am).
Admission is free on all days for under 18s.
Children up to and including 10 years of age have free access to the Fairway Club when accompanied by a paying adult.
Under 18s get 50 percent off Fairway Club tickets when accompanied by a paying adult.
The admission price includes a free shuttle bus service between the S-Bahn station at Ismaning and Golfclub München Eichenried (Thursday to Sunday) and – weather permitting – free parking at the tournament.

What can I do if I have forgotten my password?

A new password will be sent to you on request. You can then personally activate it in the login area by entering your e-mail address.

Can I still see my order data after an order?

You can monitor your orders at any time after login under the tab "Service". You can also change your address details there. You can also find your order details in the e-mail sent with your order confirmation and your invoice.

Can I return my tickets?

Day tickets or season tickets already purchased can be returned up to 3 days before the event. Fairway Club (VIP) tickets can be returned up to 14 days before the event. It will not be possible to return tickets after the event. The organiser reserves the right to change the date and/or venue of the event with good cause (especially force majeure, strike) or cancel the event entirely. In both cases the ticket price will be refunded to the purchaser. Costs incurred by the customer over and beyond the price of the ticket will not be refunded.

Are reduced price tickets available?

Reduced tickets (pupils, students, disabled, etc.) are available at the gate only. These must be legitimated upon presentation of the corresponding piece of identification. There are enough tickets available. You can find details on possible reductions at the online ticket shop.


How do I know that my order has functioned properly?

After a successful booking, you will see your updated customer and invoice information and you will receive an order confirmation immediately by e-mail. If you do not receive a confirmation e-mail after placing your order, please contact us by sending an e-mail to bmw@ra-sta.de or ringing the number +49 (0)89 99 92 99 99 so that we can verify the facts. Please remember to always check your e-mail spam folder beforehand.

What payment methods are available?

You can pay by direct debit, credit card, PayPal, bank transfer, or purchase on account. However, the availability of a specific payment method depends in each case on the organiser, the order conditions and technical availability. The payment method that is currently available will be shown to you during the order process.

How do I receive my tickets?

If you have selected dispatch by post, your ticket box will be made ready for dispatch as soon as all components of the packages (including tickets) are available and sent by Deutsche Post or an alternative dispatch service provider. Please note that delivery in Germany takes around three working days.

Deliveries to countries in Europe may take up to five working days and delivery to all other countries up to ten working days.

If you have selected the mobile ticket dispatch method or print@Home, dispatch will be effected directly after booking with the corresponding confirmation e-mail.

Does the BMW International Open have barrier-free access, and are there parking facilities for disabled visitors?

Please note that the event will be held outdoors. Although attempts will naturally be made to provide barrier-free access to all areas, this cannot unfortunately be guaranteed everywhere due to structural reasons. The grandstands and upper floor of the VIP area do not have disability access.

We will be pleased to help you at any time if problems in this respect occur during the event. Parking spaces for visitors with a parking permit for disabled people will be available at the event venue. In this case please contact the car park attendants who will allocate parking spaces to you based on corresponding availability.

Where can I park?

In the event of fine weather, it will be possible to park directly at the event venue. All visitors will be able to park free of charge on officially marked parking spaces. However, shortly before you travel to the event venue, please check the website www.bmw-golfsport.com, facebook/BMWGolfsport or call the BMW Event Hotline +49 (0)89 - 999 2 9999 in order to find out about any replacement car parks which may be used on account of the weather conditions, and from which you will be transported to the event venue by a free shuttle service. You have no entitlement to a parking space. Please follow the instructions of the car parking team. You will be assigned the next free parking space. The organiser will not be liable for any damage to cars in the car park. Visitors accessing the car parks do so at their own risk.

Is there any important information for visitors?

Visitors entering the tournament venue do so at their own risk. In particular, the organiser will not be liable for injuries to visitors caused by stray golf balls hit by a player in the tournament. It is forbidden to bring along tape recorders, film and video cameras, animals, sharp objects and weapons. Mobile phones and other acoustic devices must be set to "silent" on the golf course. Sound, film and video recordings are not permitted. Failure to comply with these regulations will lead to the person being ejected from the event venue.


Is there a free bus shuttle service?

If you are travelling by public transport, a free bus shuttle service will be available from 07.00 to 20.00 from the local railway station (S-Bahn) in Ismaningn on tournament days, i.e. Thursday to Sunday. The shuttle bus will transport you directly to and from the main entrance. The buses will run continuously throughout the day at regular intervals. Please also use the means of transport of the Munich public transport authority to plan your journey: https://www.mvv-muenchen.de/

PLEASE NOTE: NO parking spaces will be available at Ismaning local railway station. This service may only be used by passengers travelling to the venue by local railway.

How do I get to the tournament grounds by car?

You can reach the car parks for the BMW International Open by taking the Garching-Süd exit on the A9 motorway (Munich-Nuremberg). First follow the B 471 trunk road towards Ismaning and then continue on the B 388 trunk road towards Erding. Always follow the signposts at the event venue!

Who is my contact person before and during the tournament?

Please contact the BMW Event Hotline if you have any questions or problems:
Tel.: +49 (0)89 99 92 99 99 Fax.: +49 (0)89 99 92 99 98 e-mail: bmw@ra-sta.de