Strong partners since 2006.
It is not just golf fans that view the Ryder Cup as the third most important sporting event in the world, after the Olympic Games and the football World Cup. The biennial team competition, played between the top golfers from the USA and Europe, is without doubt an electrifying and prestigious event, which cannot be compared to any other golf tournament.

Read more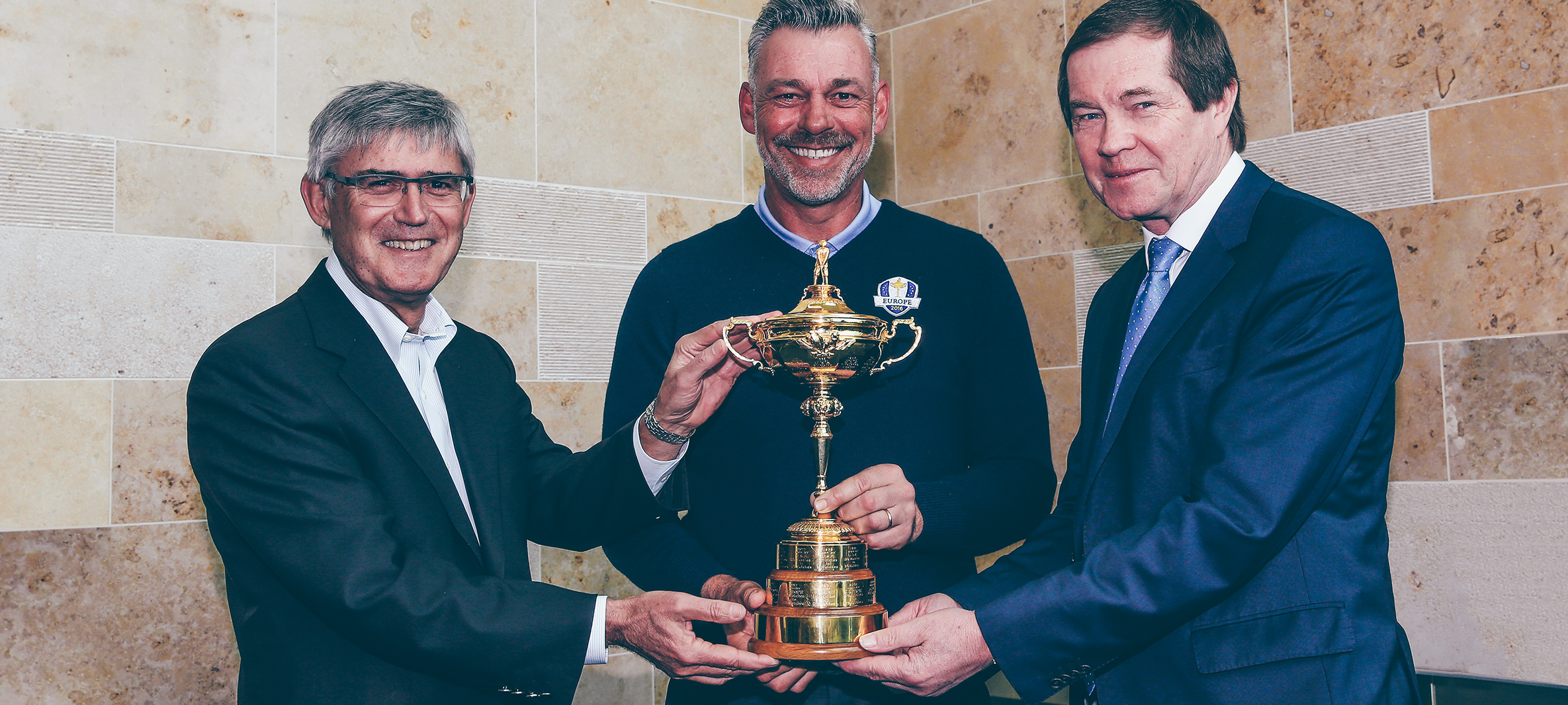 "THE BEST OF ALL WORLDS".
Since 2006, the Ryder Cup has been intrinsically tied to BMW. BMW was "Official Car" for the first time at the K Club in Ireland, where captain Ian Woosnam's European team put the US team firmly in its place with an 18.5:9.5 victory. BMW was involved as partner of the European Team in the Ryder Cups in the USA in 2008 (Valhalla GC), 2012 (Medinah CC) and 2016 (Hazeltine National GC).
The 2010 Ryder Cup at Celtic Manor Resort in Newport, South Wales, saw BMW take on the roles of both partner and "Official Car" of the event for the first time. BMW was also on hand as "Official Partner" and "Official Car" when the Ryder Cup celebrated its 40th anniversary in Gleneagles, Scotland, in 2014.
"BMW has been involved in the Ryder Cup since 2006, first as a sponsor and then, since 2010, as an Official Partner. Needless to say, the company has once again offered its invaluable support and will be standing shoulder to shoulder with us when the match gets under way this week," said George O'Grady, Chief Executive of the European Tour at the time, ahead of the 2014 Ryder Cup. "We are extremely grateful for BMW's worldwide support. For The European Tour, only the best will do. And with BMW alongside us, we have the best of all worlds."
As in 2014, BMW also holds the global rights (except North America and Canada) as "Official Partner" at the 2018 Ryder Cup in France.

"

Needles to say, BMW has once again offered invaluable support.

"

Darren Clarke, Captain Team Europe 2016